RCOS 34 inch "Ruggedized" Carbon / Nomex Telescope...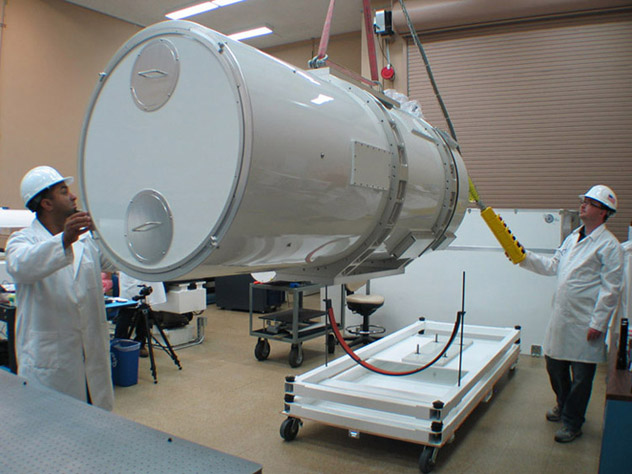 This 34RC will be part of MLAIR and will be mounted on a Cine-Sextant II. Design, Engineering, Finite Element Analysis (FEA), all done in-house at RCOS using SolidWorks/Cosmos.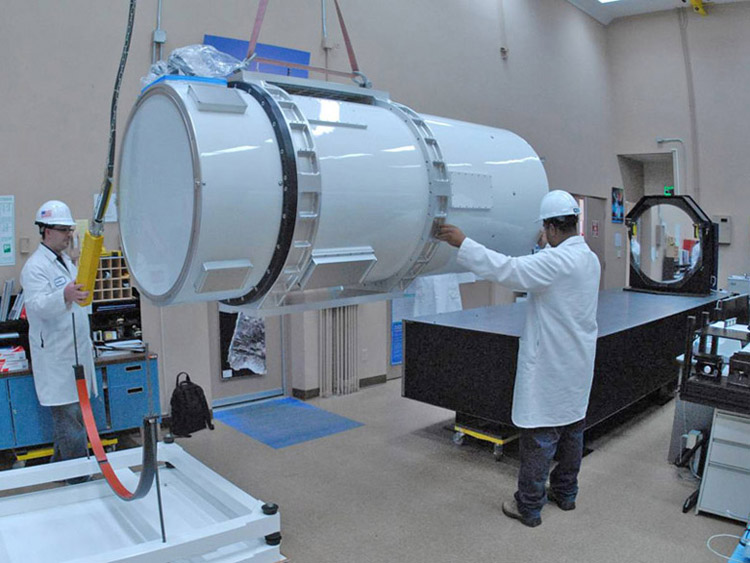 Note; the 37 inch diameter Optical Test Flat and Stand (far right) also supplied by RCOS.