Special Projects...
January 2012
RCOS recently completed another afocal telescope and High Speed Tracking Mount to support the Laser Weapons System (LaWS) Program. The optical system employs a two mirror afocal Ritchey-Chrétien and five mirror coudé path designed to project a high energy laser.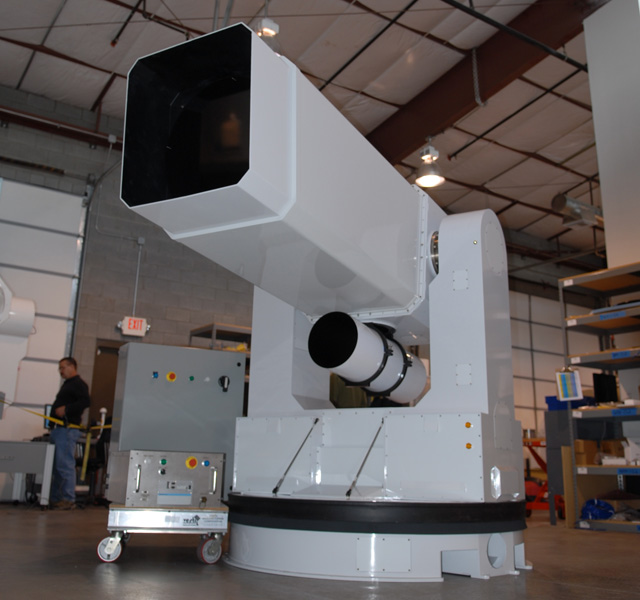 This 3,500 pound High Speed Tracking Instrument has an acceleration rate of 90 degrees per second squared and is controlled by our in house control system (seen at the left side of the mount). The azimuth axis employs a slip ring for continuous rotation.
For more details, click here or call.