RCOS 20 inch "Ruggedized" Carbon / Nomex Telescope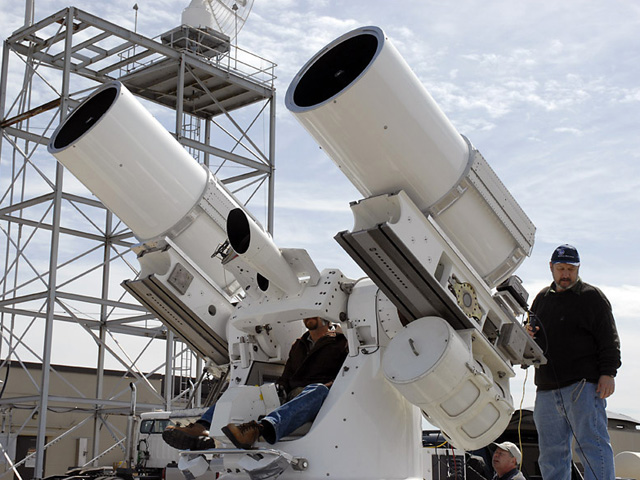 Twin 20 inch RCOS "Ruggedized" Carbon / Nomex Ritchey-Chrétiens on a Photo-Sonics Cine-Sextant mobile tracking mount at Vandenberg AFB.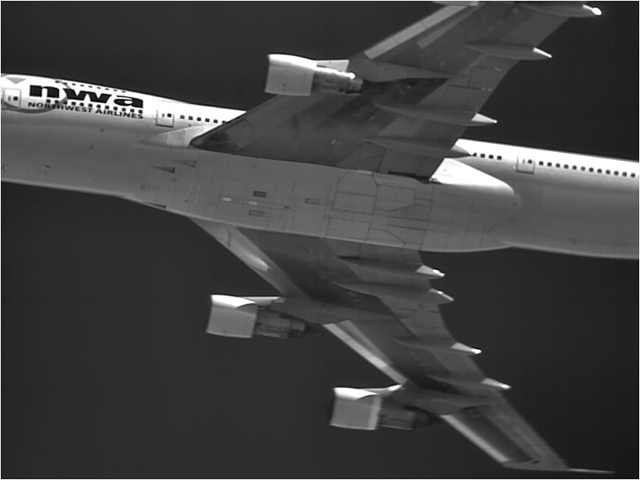 March 16, 2006 - High Speed Video of a Boeing 747-200 at approximately 36,000 feet using an RC Optical Systems Military 20RC with a Photo-Sonics DCR655 CMOS Camera imaging at 250 frames per second. This aircraft was acquired and tracked manually using a Cine-Sextant Mobile Tracking Mount. Post processing by Richard Bennion of CCDWare.